Xiaomi Redmi Router AC2100 Gigabit Dual-Band 6 High Gain Antennas
About This Item
The Xiaomi Redmi Router AC2100 comes from Redmi, one of Xiaomi's ecochain companies. This is the first router of the Redmi brand. It is powered by an 800MHz dual-core four-threaded CPU paired with a large cache of 128MB of RAM. This router features 6 powerful antennas and can be connected to 128 devices simultaneously. In addition, the Redmi AC2100 integrates with 2.4GHz and 5GHz Dual-Band WiFi.
The Redmi AC2100 incorporates Beamforming, a new technology capable of automatically detecting location of connected devices thereby improving the signal at those points. The 5GHz band supports MU-MIMO technology that brings smoother gaming and video exprerience. In addition, this router is compatible with the Mi Home App. Throught this App, smart home IoT equipment can easily be integrated into the network without having to enter the password. The Redmi AC 2100 can also provide security protection for connected smart home device by preventing them from being attacked by the network.
Please note that out of the box, the language of the management interface firmware and user manual is in Chinese. You can use the Mi WiFi App to update the firmware to the latest English version. However, you need to be tech-savvy to be able to update the firmware.
Demo Video on Redmi AC2100 Router
Redmi AC2100
Specifications:
Brand: Xiaomi
Model: Redmi AC2100
Colour: White
Processor: MT7621A MIPS dual-core 880MHz
Memory: 128MB
2.4GHz WiFi: 2X2(support IEEE 802.11n protocol, the highest rate can reach 300Mbps)
5GHz WiFi: 4X4(support IEEE 802.11ac protocol, the highest rate can reach 1733Mbps)
Antenna: 6 * External high-gain antennas
Cooling: Naturally
Interface:

1 * 10/100/1000M adaptive WAN port (Auto MDI/MDIX)
3 * 10/100/1000M adaptive LAN ports (Auto MDI/MDIX)

LED indicator: 2 * Indicators
System reset button: 1
Power input interface: 1
Protocol Standard: IEEE 802.11a/b/g/n/ac, IEEE 802.3/3u/3ab
Wireless Parameters:

2.4GHz Channel: 1,2,3,4,5,6,7,8,9,10,11,12,13.
5GHz Channel: 36,40,44,48, 149,153,157,161,165.
Modulation: 11b: DSSS: DBPSK(1Mbps), DQPSK(2Mbps), CCK(5.5/11Mbps)
11a / g: OFDM: BPSK (6 / 9Mbps), QPSK (12 / 18Mbps), 16QAM (24 / 36Mbps), 64QAM (48 / 54Mbps).
11n: MIMO-OFDM: BPSK, QPSK, 16QAM, 64QAM. Rate set: MCS0 ~ MCS15
11ac: MIMO-OFDM: BPSK, QPSK, 16QAM, 64QAM, 256QAM. Rate set: MCS0~MCS9 (support 4 streams)

Software Parameters:

Operating system: Smart router operating system MiWiFi ROM based on OpenWRT deep customization
Wireless security: WPA-PSK/WPA2-PSK encryption, wireless access control(black and white list), SSID hiding, intelligent anti-rubbing network

Operating Temperature: 0~40℃
Operating Humidity: 10% ~ 90% RH (non-condensing)
Storage Temperature: -40℃ ~ 70℃
Storage Humidity: 5% ~ 90% RH (non-condensing)
Item Size: 25.9 * 18.4 * 17.6cm /10.2 * 7.24 * 6.93in
App: Mi Wifi App, downloadable from Google Play or App Store. Alternatively, scan the QR Code in the user manual or the product box.
Mi Wifi App Language: English, French, German, Italian, Korean, Portuguese, Russian, Simplified Chinese, Spanish, Traditional Chinese, Turkish, Ukrainian.
Management application: Support Web, Android, iOS
Router Setup: A setup installation guide is given below. For users who cannot read Chinese, please use the Mi WiFi App when setting up the router the first time.
Router Management Interface Language: Out of the box, the language of the management interface firmware is Chinese. You can use the Mi WiFi App to update the firmware to the latest version. Manual download page for firmware is at http://miwif.com/miwifi_download.html.
After Sales Service: Feel Free to contact us if you encounter any problem.
Country of Manufacture: China
Warranty: One Year Limited Warranty for hardware. It does not cover damage due to accident, misuse, neglect, fire or other external causes, alteration or repair.
Shipped From: Mainland China
Shipping Method: For reliability and economic reasons, we mainly use Standard Shipping. This service uses several registered postal services including Singapore Post (most used), Correos, Posti-Finland, SPSR and Direct Link. Other courier services are also available as displayed in the checkout.
Delivery Date: Estimated delivery is indicated in the checkout. Standard Shipping generally 2 – 5 weeks. Remote countries and localities can take longer.
Shipment and Returns Please see policies below.
Disclaimer:
Colour: Due to monitor settings and monitor pixel definition, we cannot guarantee the color that you see will be exactly the actual colour of the product.
Measurement Accuracy: Please allow for minor deviation on sizing information and dimensions due to manual measurement.
Packing List:
1* Xiaomi Redmi AC2100 Router
1* Power Adapter
1* Network Cable
1* User Manual (Chinese)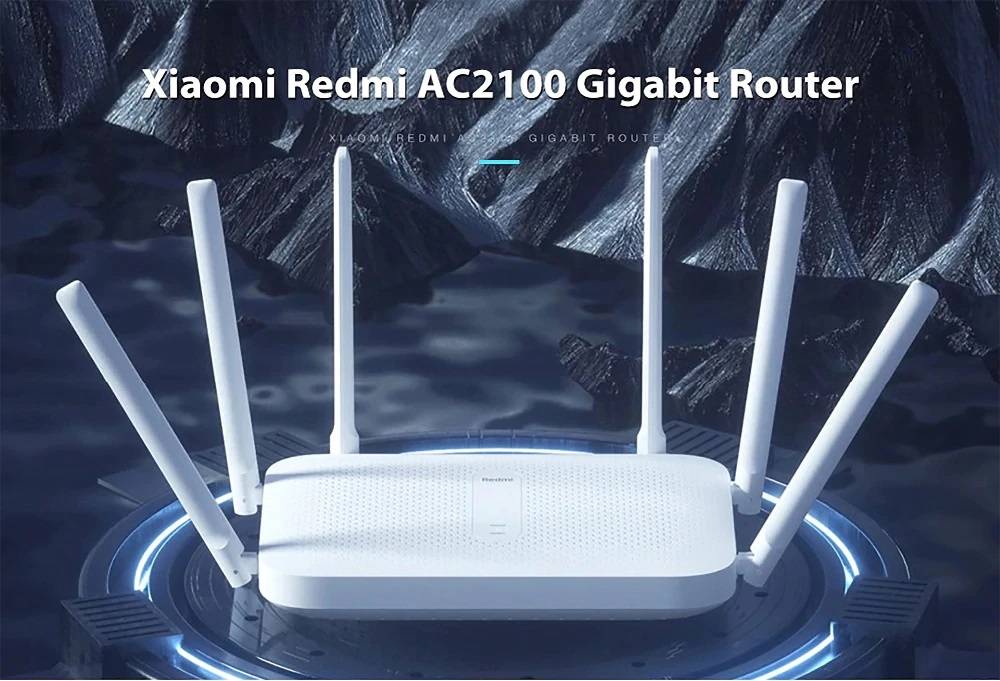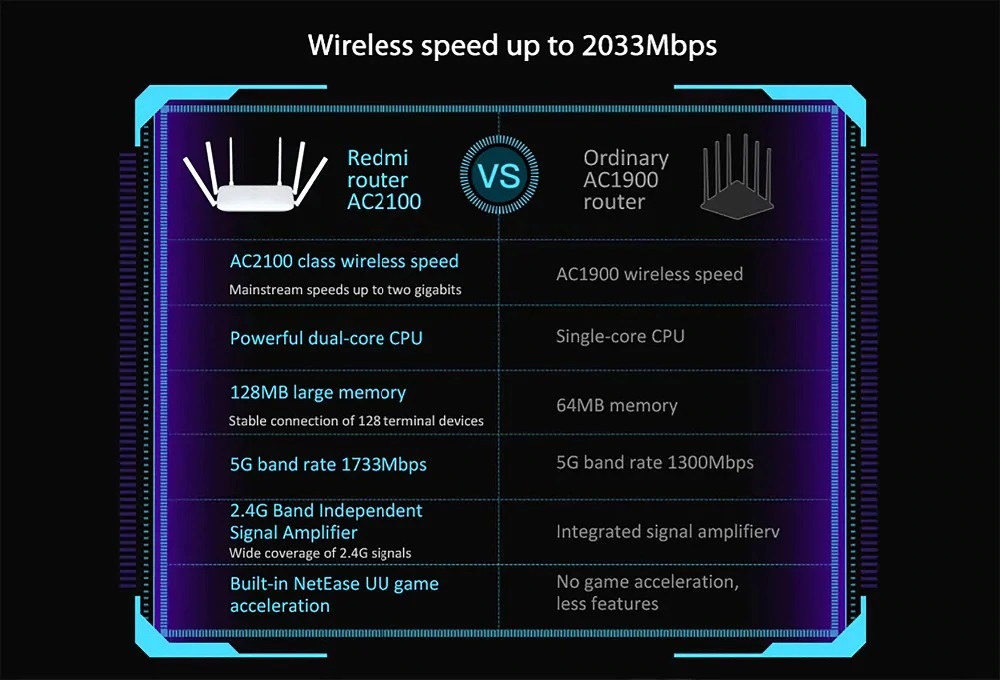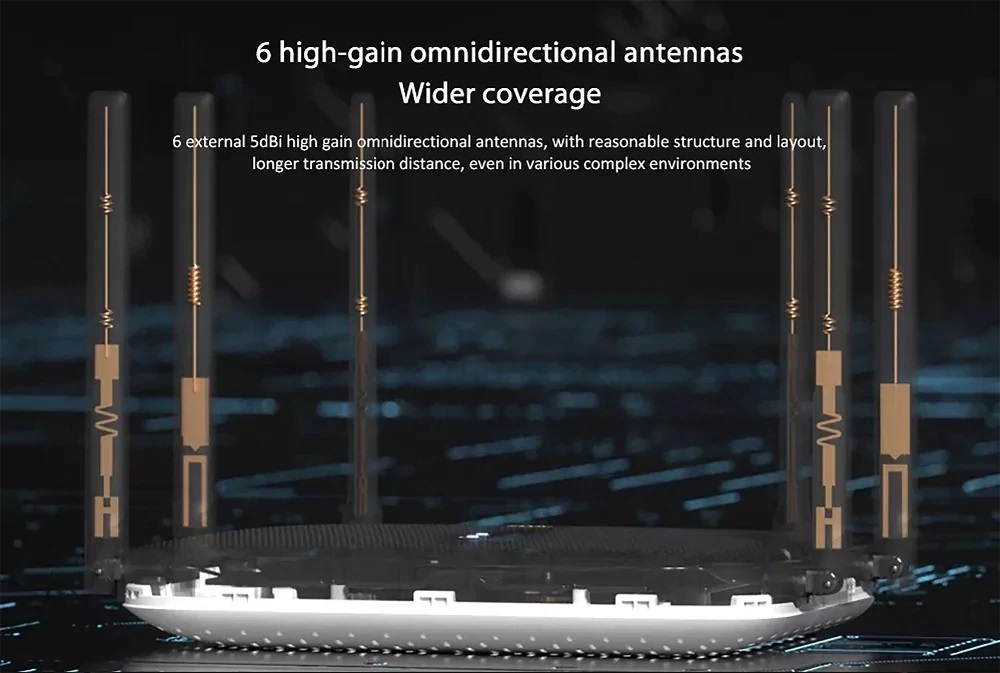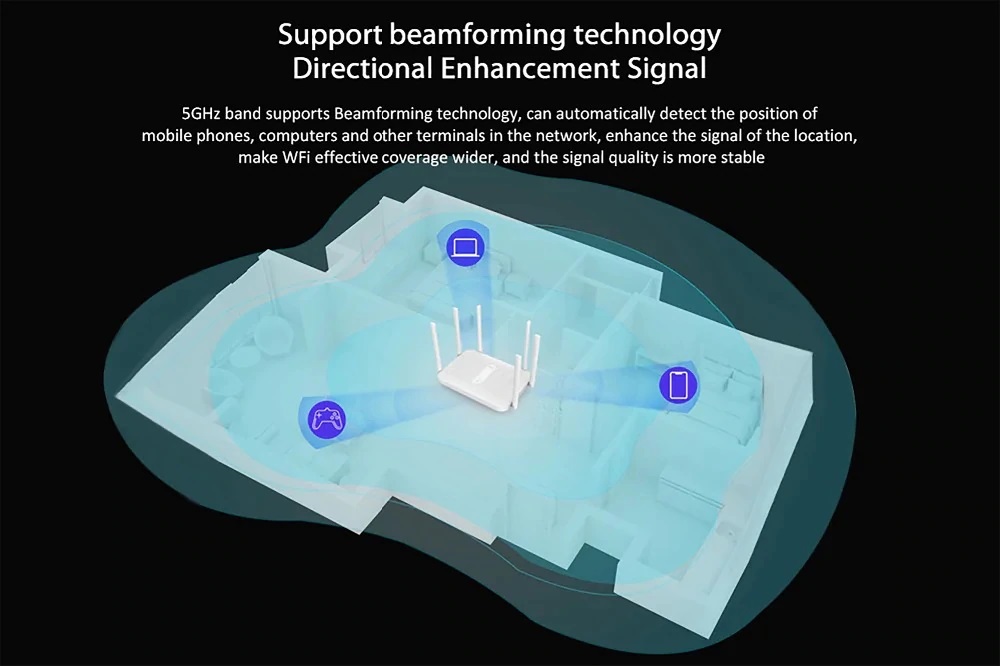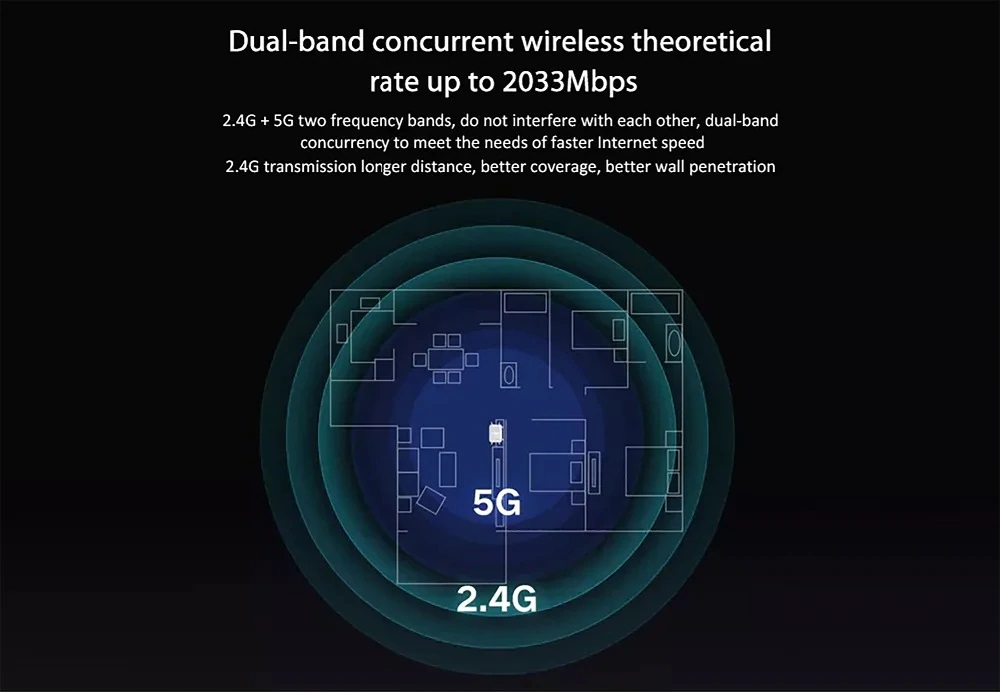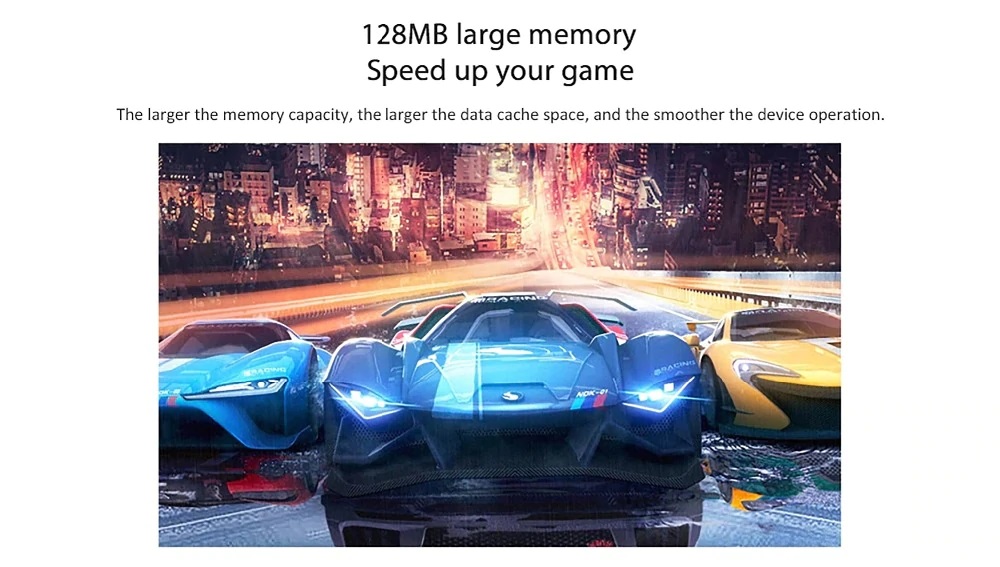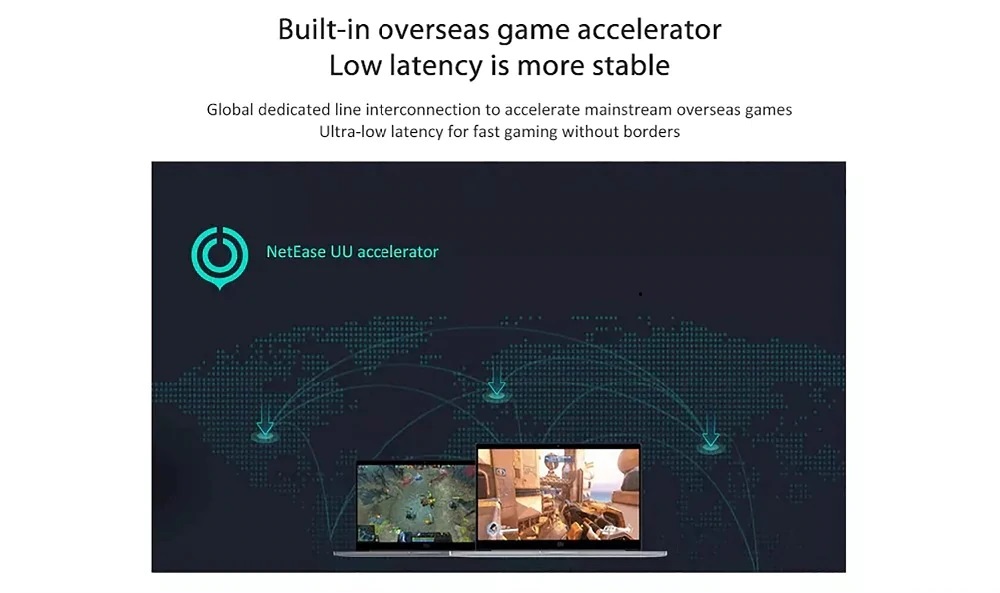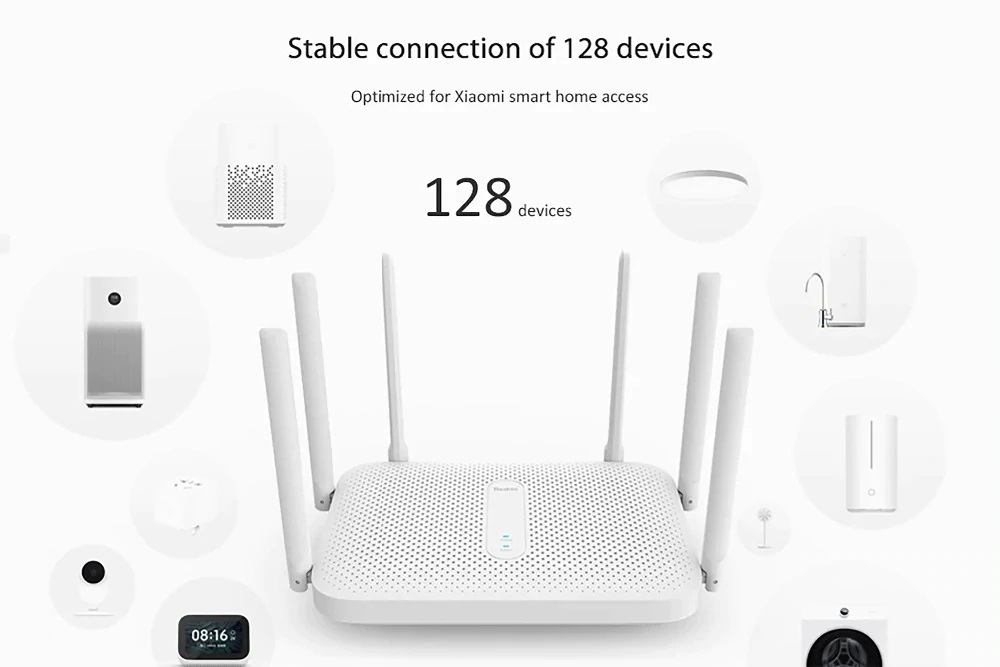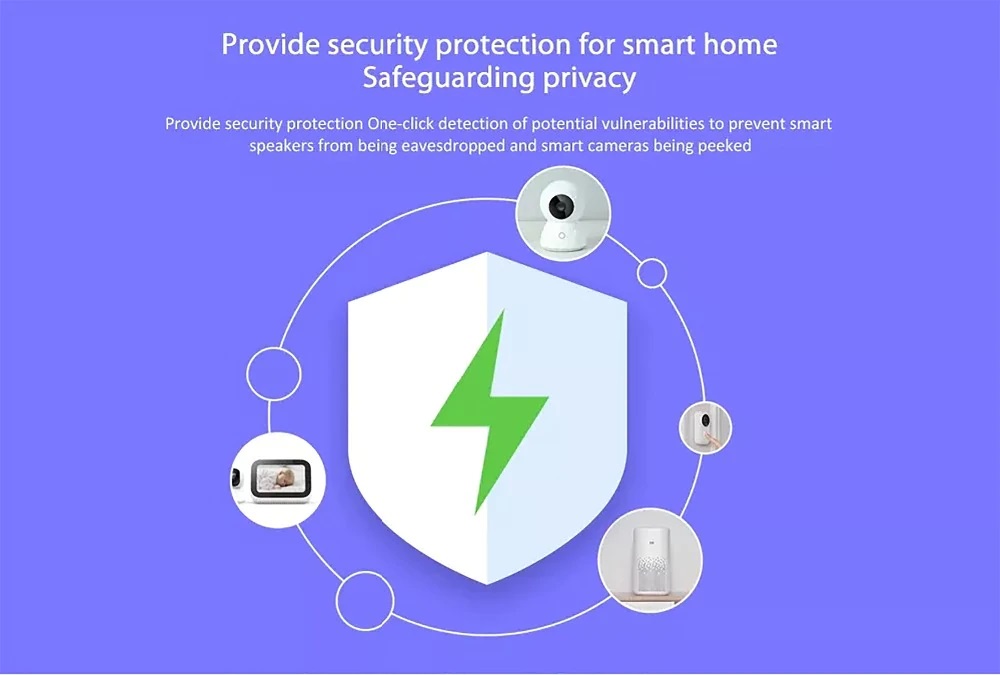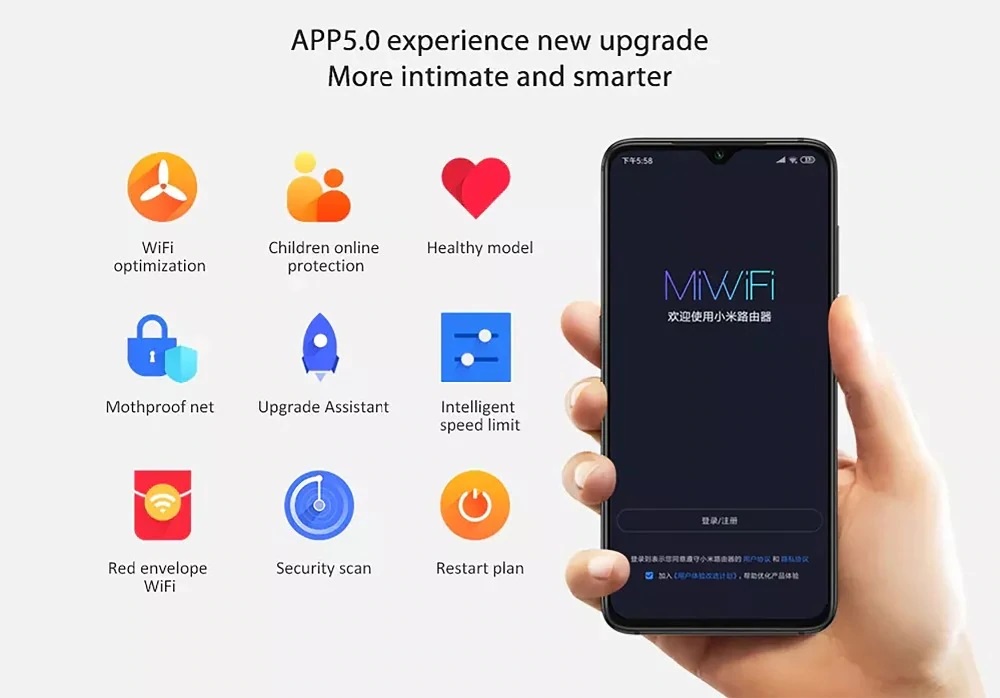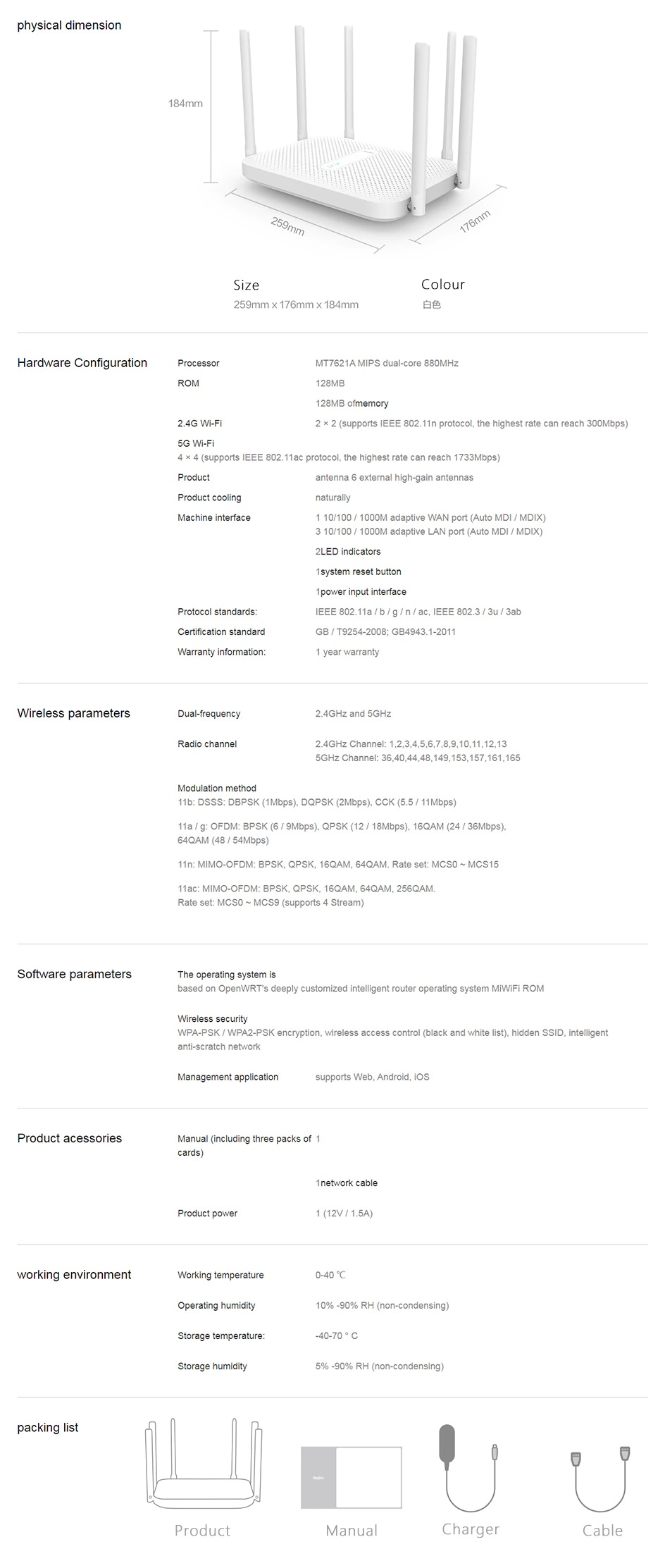 How To Set Up Redmi AC2100 Router:
Connect the Xiaomi Redmi AC2100 router's WAN Port with a Lan Cable to the optical modem, ADSL modem or subsciber gateway. Switch on the router.
The router's Network light should turn on.
Sign up for a Mi Account and download and install the Mi Wifi App. Once signed in, the app allows you to search for the router.
Once detected, the "Set up now" button with be active. Set your location followed by entering your ISP provided network username and password.
Complete the setup by entering your wifi network name and password. You have the option to use the same password for router admin.
Alternatively, instead of using the Mi Wifi App, you can use a computer browser to access the router management interface. Type miwifi.com or url 192.168.31.1 on your browser.
The Redmi AC2100 router management interface is in Chinese. You can use the phone Google translator to translate the page. If Internet connection is available, then Google Chrome browser with the translate extension will also work. Login to the management interface with the ISP provided Username and Password and click next.
Set your location, router admin password followed by the WiFi password. You have the option to use the same password. That completes the setup.